LOST WORLD AMUSEMENT PARK
If you prefer to be on dry land, head off to our Lost World Amusement Park! But remember, you may be dry but you may not always be on land. Come soar and fly. Get that speedy rush on our thrilling rides. There's fun to be had by one and all!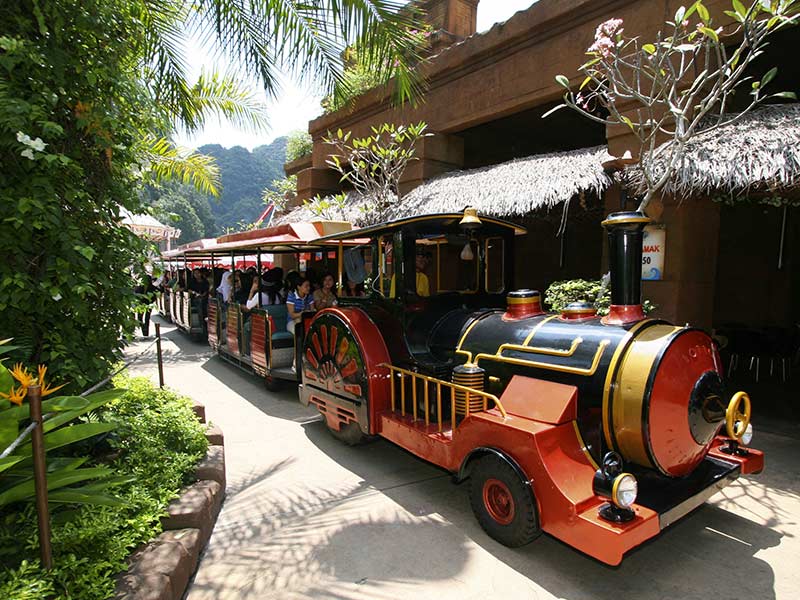 Adventure Express
Let this ancient locomotive take you and your family on a journey past majestic ruins, surging waters and wild tigers. It's also a perfect way to get a quick tour of all the attractions in the Lost World of Tambun!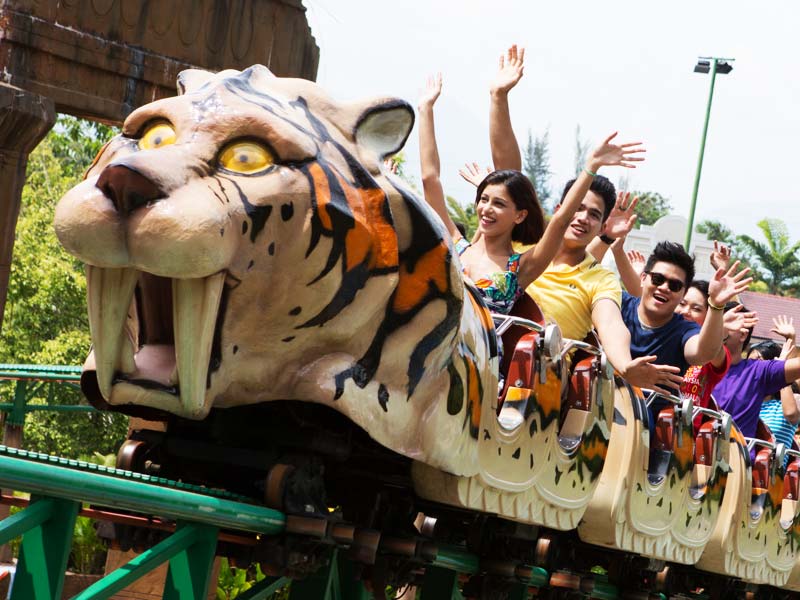 Lupe's Adventure
Perak's first-ever roller coaster is here! This new addition takes its passengers through some tight turns and quick dives which promises excitement for our young visitors.
Perak Parade
Get on board the Perak Parade! Round and round you go on miniature trains, its easy, fun and great for kids.
Stormrider
Come aboard our pirate ship and experience what it might be like on stormy seas! Sit tight as the ship swings 180 degrees. Come aboard some stomach-churning fun!
Giddy Galleon
Round and round and round it goes! Another perfect family ride that will get everyone giggling with giddiness.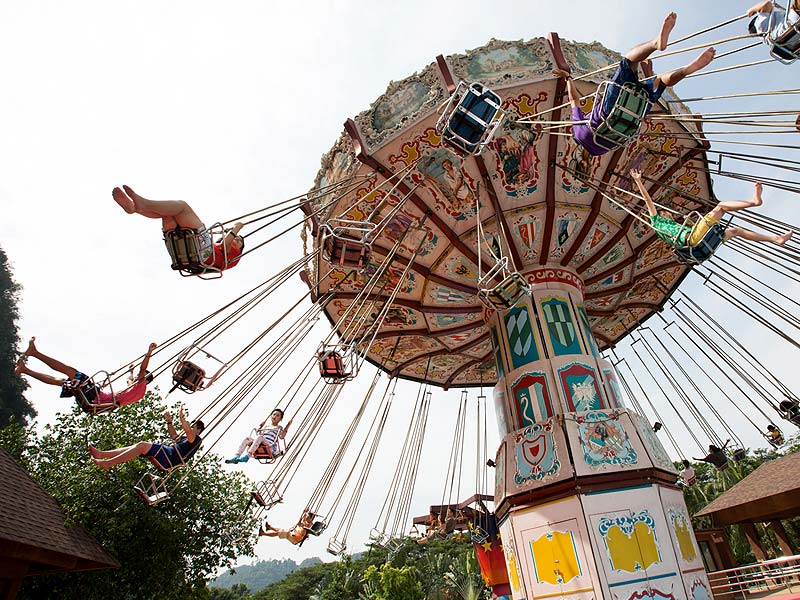 Dragon Flights
Want a swinging good time? Well, get on our Dragon Flight, get seated, belt up and prepare to be swung around in the air!  If it doesn't make you dizzy, come on for another spin!
Haunted Chambers
A spooky zone, terrorising its victims with an unforgettable spine chilling experience.
Awesome Pool Party
Time: 3:00pm & 5:15pm
Location: Jungle Wave Bay
Daily except Tuesday (Daily during School Holidays & Public Holidays)
---
Awesome Pool Party with DJ
Time: 2:15pm
Location: Jungle Wave Bay
Friday, Saturday and Sunday only