The action and adventure continue after dark with new and exciting attractions and performances. Experience the night brought to life at Sunway Lost World Of Tambun. More than just a destination, it's a complete day till night destination.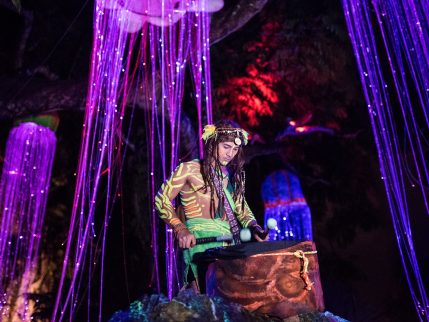 Luminous Forest
Get ready to enter the mysterious and mystical realm of Luminous Forest, home to the Malayana tribe.
Enter by crossing the Bridge of Luminosa and prepare to be amazed. Our latest attraction is a mixture of a mystical world of glowing flowers, giant magical creatures and more!
The Luminous Forest is open everyday from 8.00 PM to 10.00 PM.
Lost World Hot Springs & Spa
Relax and unwind in pools of natural hot spring waters. Achieve complete relaxation at the most exotic hot springs and spa in Malaysia.
Expanded and renewed, Lost World Hot Springs and Spa now boasts a total of 12 pools including Saphira's Bistro, a new eatery which serves delicious light refreshments by the Hot Springs.
Lost World Petting Zoo By Night
Crocodiles, bearcats and many forest friends await you at this night Malaysia zoo. Experience the mighty jungle in the cover of night!
Ipoh Street
This replica of old Ipoh town brings with it a myriad of delicious local favourites not to be missed.
Tarantula Alley
Tarantulas comprise a group of large and often hairy arachnids belonging to the Theraphosidae family of spiders. If arachnids are your thing, then this is truly up your alley.
SHOWS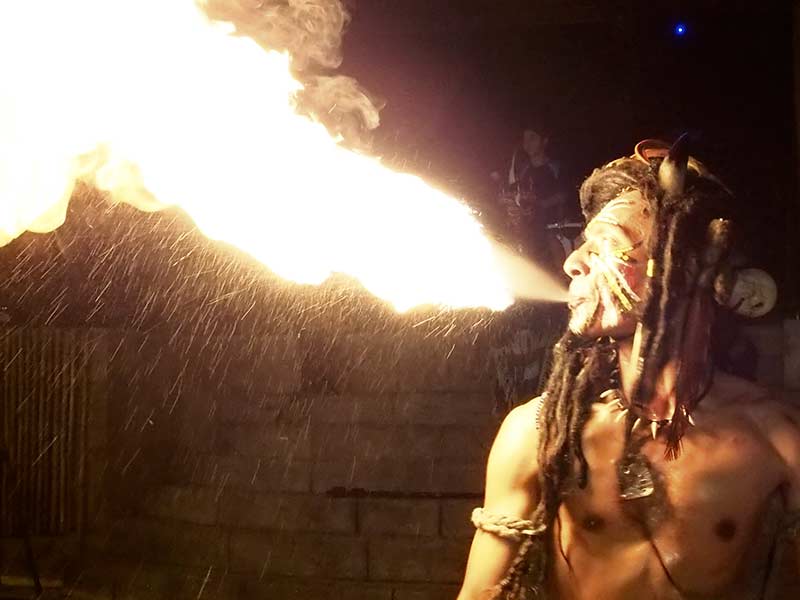 Flaming Percussion
Time: 9:00pm
Location: Lost World Hot Springs & Spa Stage
Daily except for Tuesday (Daily during School Holidays and Public Holidays)